Welcome to A. W. Watson Elementary School
Home of the Yellow Jackets
School's Mission
The mission of A.W. Watson Elementary School is to foster a safe and positive learning environment where all students have opportunities to experience success.
We strive to create a school climate that embraces the comprehensive needs of each child, views parents as partners, and actively involves the community.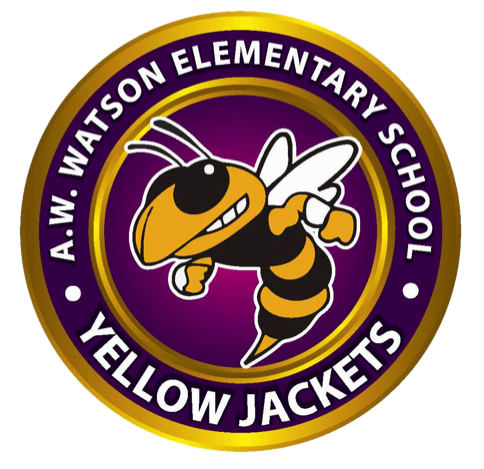 School's Vision
At A. W. Watson Elementary, we are committed to
Building Educational Success Together
by encouraging students to strive for excellence academically, socially, and emotionally in a safe, structured, and nurturing learning environment.
Our goal is to provide students with a quality education of instruction, enrichment, intervention, and remediation as necessary so that they will achieve at their maximum potential and become independent readers, writers, critical thinkers, problem solvers, and team players.
We also strive to create a collaborative partnership with parents and the community to support and share in the success of our vision.
Mr. Antwan Reeves, Principal
Ms. Verna Grimes, Asst. Principal